Gateau Piment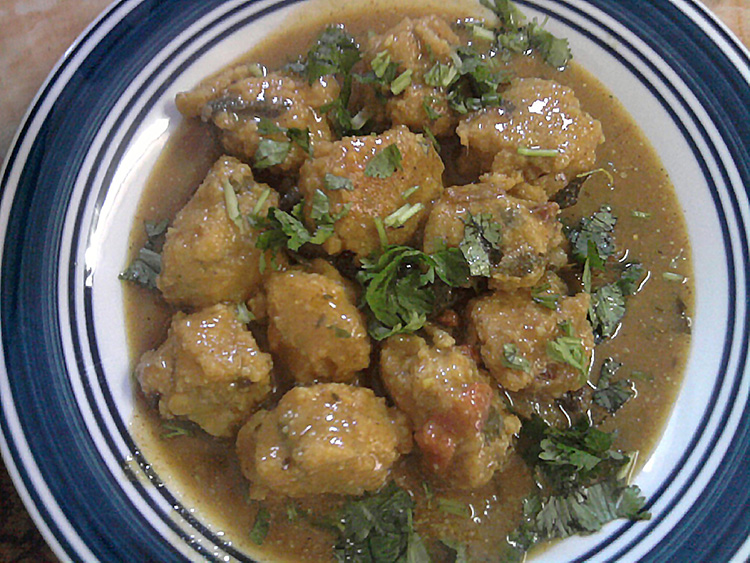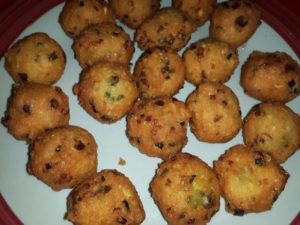 Gateau piment, or the Mauritian dal fritter, is a common snack in Mauritius. The first recipe shows how to make the Gateau piment, followed by a second recipe on how to use the dal fritter to make 'Salade Gateau Piment'. The final recipe is on how to cook it to make a curry called 'Karhi Barhi'.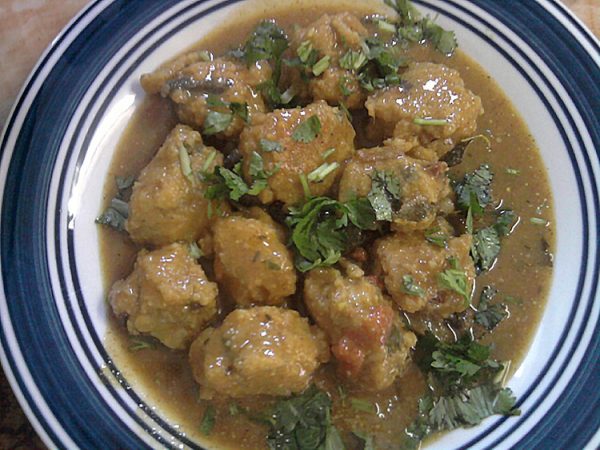 | | |
| --- | --- |
| | |
Drain all the water from the soaked split peas / dal. Put in a food processor or a hand blender and grind to a thick paste.

Add chopped onions, red/green chillies, salt, spices and mix them with the paste.

Heat the oil in a deep frying pan.

Make small balls of diameter 2–2.5 cm with the mixture. Flatten it slightly to allow it to cook well.

Deep fry the gateau piment in medium heat until golden brown.

Drain the excess oil after frying.
Mix all the ingredients in a large bowl. Care should be taken to not crush the ingredients.

Best served stuffed in bread.
Cooking time: 30 minutes.

Shallow fry the onion, curry leaves and thyme in 1 Tbsp oil.

Add in the ginger, garlic and curry masala powder.

Allow this mixture to cook for 1 minute then add the tomatoes.

Allow to cook for a further 10 minutes and then add in the 2 cups of water.

After the water has come to a boil add the rounded little balls of gateau piment.

Cook for a final 5 minutes.

Fry off the aubergine wedges and add as a garnish.