Lasagne Rolls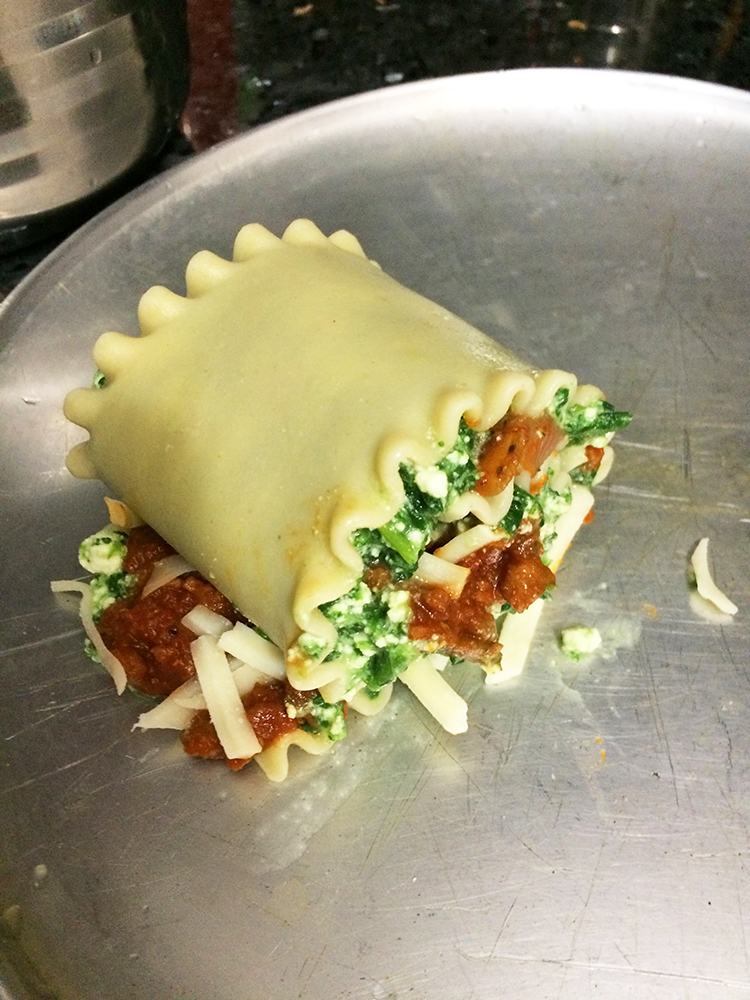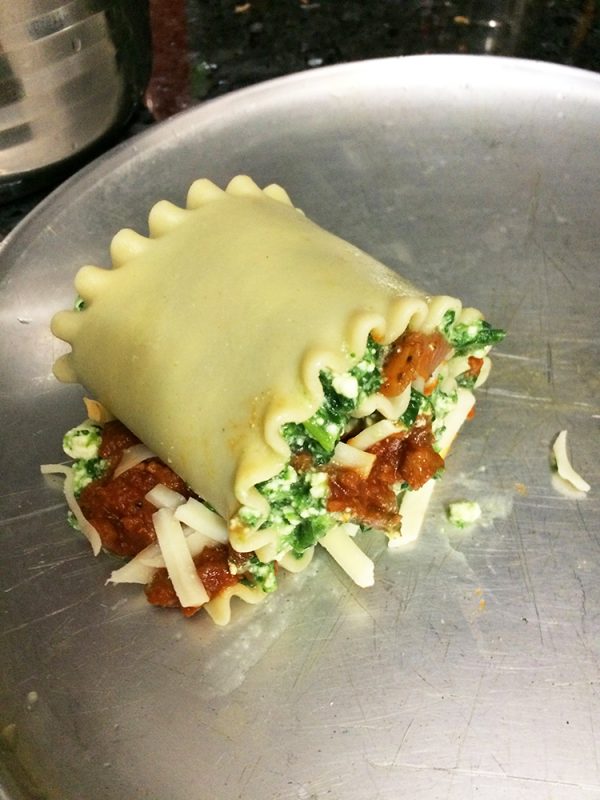 Cook Time

30 – 60

minutes
Cook Time

30 – 60

minutes
To make the cheese stuffing, mix spinach and ricotta.

To make the sauce, heat 2 tablespoons of oil in a saucepan.

Add onion, garlic, ginger and sauté.

Add bell pepper and continue to stir for another minute.

Add the soya mince cook for 2 minutes.

Add chilli flakes, salt, and pepper if desired.

Continue to sauté for a few minutes and add 1 bottle of pasta sauce.

Lower heat, cover, and cook on low for 10 minutes.

Preheat oven to 200 ° C / 375 °F.

In a baking pan, spread 1⁄2 the cooked pasta sauce on the bottom.

Take the cooked lasagne sheet, lay flat and spread the ricotta cheese mixture on top, followed by a little cooked pasta sauce.

Sprinkle with mozzarella cheese.

Roll up the lasagne and place on a greased baking pan.

Pour the second bottle of pasta sauce over the lasagne rolls.

Sprinkle mozzarella and parmesan.

Bake for 20 minutes and serve hot.