Shepherd's Pie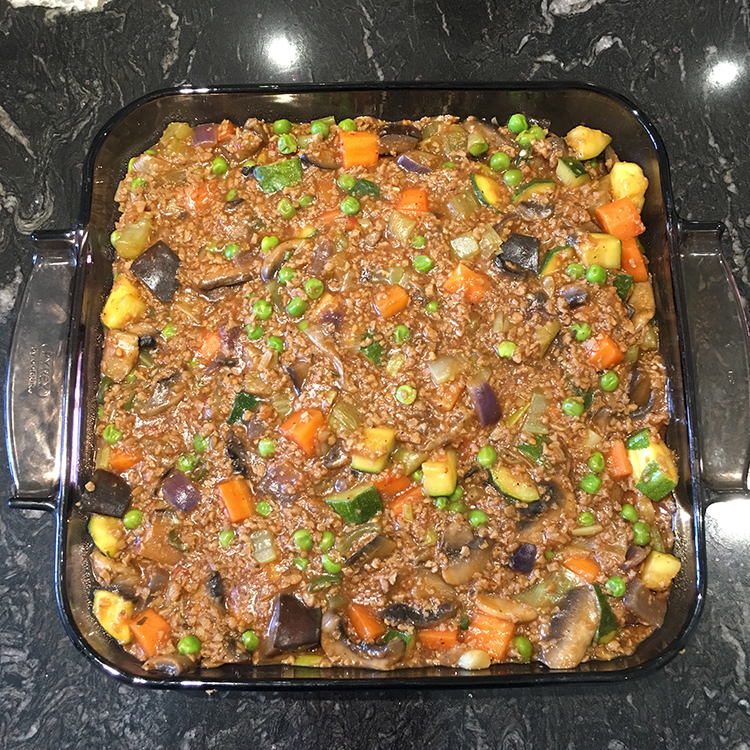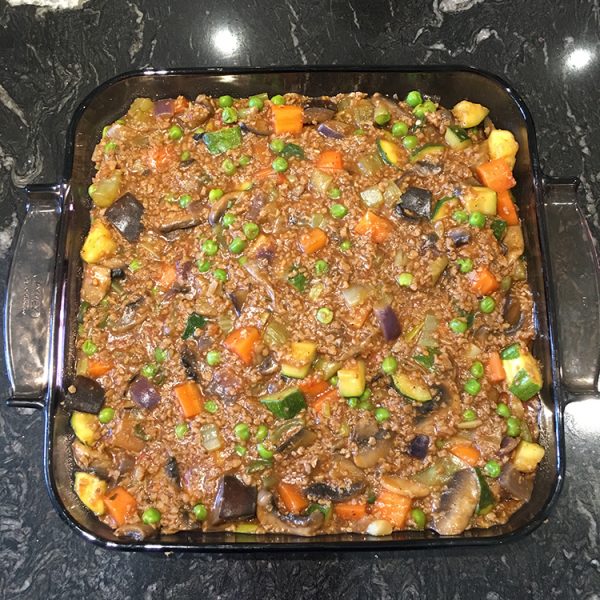 Cook Time

30 – 60

minutes
Cook Time

30 – 60

minutes
Wash, prepare and chop all vegetables.

Boil the peeled potatoes and preheat the oven at 180°C.

In another large saucepan, add 2 tablespoons of olive oil. Once warm add the sliced mushrooms and a pinch of salt. Let it cook for about 3 minutes on high heat.

Add the soya mince (if it is the dried option, ensure they are soaked and washed before hand).

After a couple of minutes add the can of tomatoes (blended), carrots, and celery. Let these cook for 5 minutes on low heat and then add the courgettes, aubergines, leek and red onion.

Add 2 stock cubes, crushed garlic, chillies and a teaspoon of ground black pepper. Let this cook on a low heat for 5 minutes and add the cup of onion gravy, green peas and season if necessary. Let this simmer for 5 minutes.

Once the potatoes have boiled, drain the water; add a bit of butter, a drop of milk/cream, season and then mash the potatoes.

Put the vegetable mix in an ovenproof dish, leaving an inch of space to add the mashed potato. Add the mashed potato on the top of the vegetable mix.

Bake in the oven for 30 minutes until the potato is golden brown and filling is bubbling. Serve with seasonal vegetables and gravy.