Creamy Potato Soup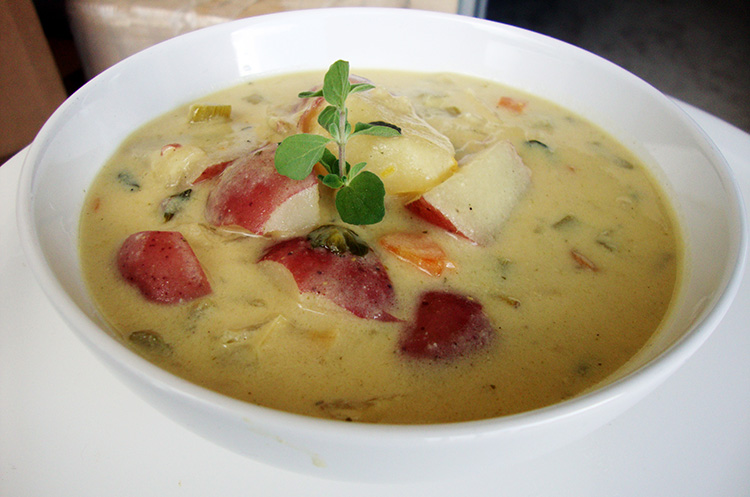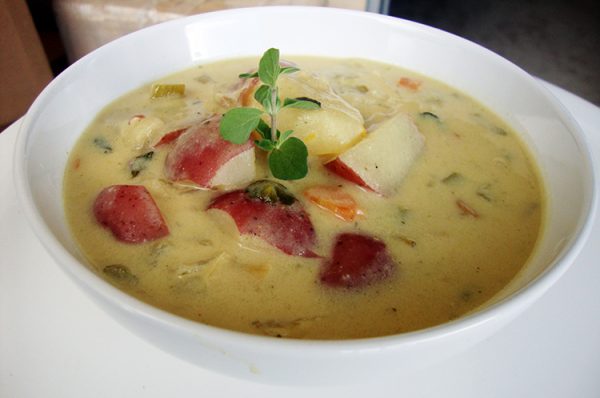 Cook Time

30 – 60

minutes
Cook Time

30 – 60

minutes
Soak the cashew nuts for 3 or more hours.

Blend the cashews into a fine paste.

Add the water, miso, lemon juice, garlic and mix.

Puree until completely smooth.
In a large soup pot over a medium heat, add olive oil and sauté the onions, garlic and potatoes for 10 minutes until the potatoes start to brown.

Stir in the diced carrots and celery, and let the contents sit for two minutes.

Add in the 2 bouillon cubes, water, fresh cashew cream and marjoram and cover the soup pot with a lid.

Stir contents occasionally over the next 20 minutes.

The cream potato soup is ready to eat when the potatoes are at your desired texture.