Chestnut & Sweet Potato Soup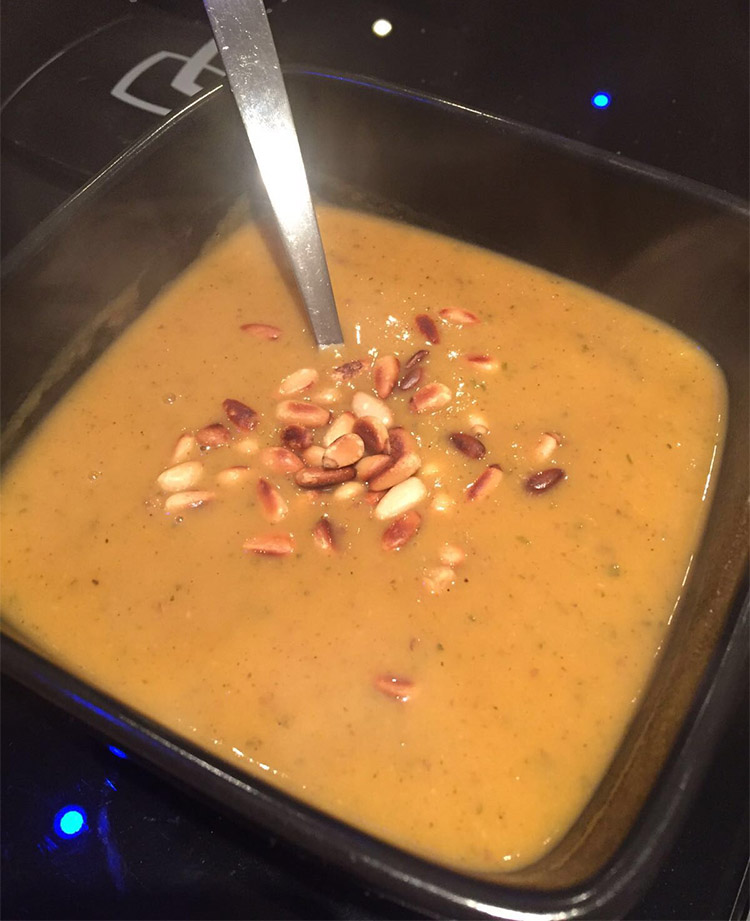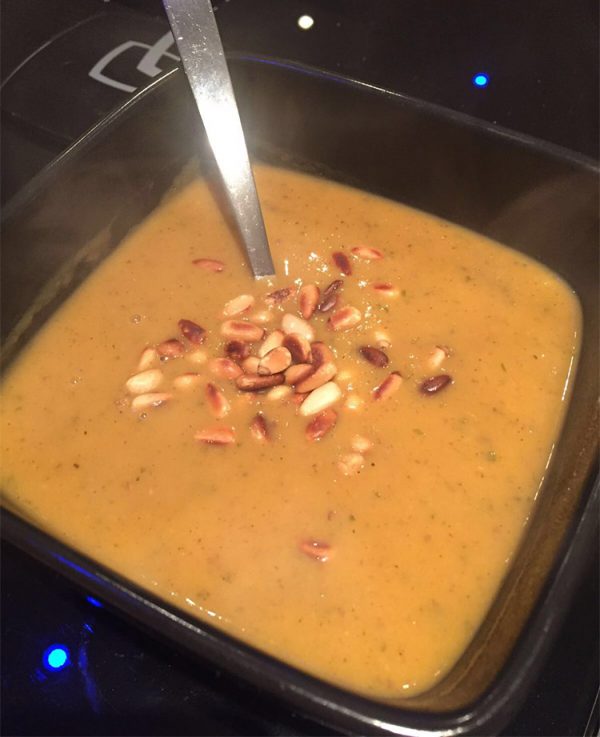 | | |
| --- | --- |
| | |
Roast and peel chestnuts – this can be done in advance.

Roughly chop and fry onions in olive oil with 3 cloves garlic and chillies until tender.

Peel and cook sweet potatoes until tender (boil, steam or roast in the oven).

Add sweet potatoes and chestnuts into the saucepan of fried onions and garlic and stir.

Dissolve the vegetable stock in at least 500 ml of water and add to the saucepan and allow contents to simmer.

Flavour with plenty of lemon juice and salt to taste.

Depending on desired consistency blend the mixture, adding water if required.

For garnish, toast pine nuts on a low heat in a single layer, no oil required. Turn frequently until golden brown. Sprinkle pine nuts over soup and enjoy!