3 Veg Rice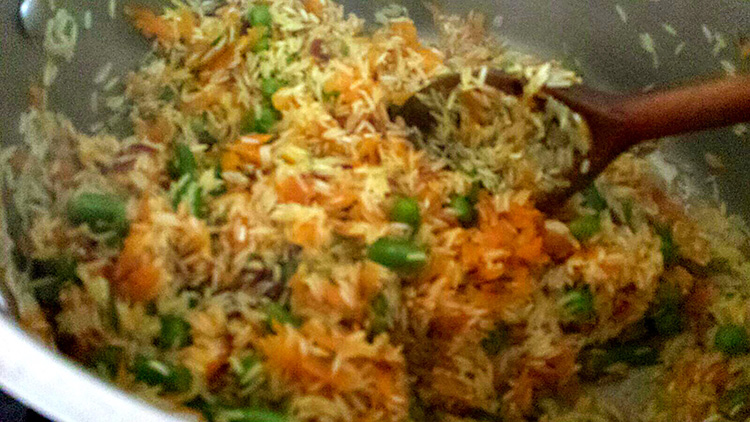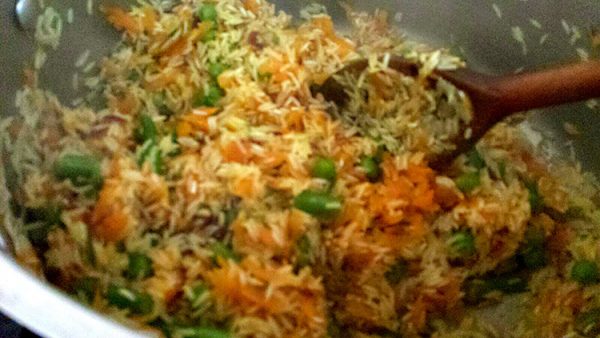 Cook Time

less than 3

minutes
Cook Time

less than 3

minutes
Place the oil/ghee in a pan and once the oil is heated add in the cumin and coriander seeds. When seeds, begin to pop and get brown add the garlic and stir, after one minute add in the onion and green chilli.

Add the turmeric powder and some salt to taste and mix well after this add in the vegetables.

Once the vegetables are partly cooked add the basmati rice, ginger and mix well. Add enough boiled water to a cover the rice by one inch (2.5 cm). Keep the heat on a medium temperature to cook the rice for around 15 minutes.

Once the rice has absorbed the water and looks fluffy and is soft, the rice is ready.

Leave it in the pan for a final 5 minutes and it is then ready to serve!