Shakahari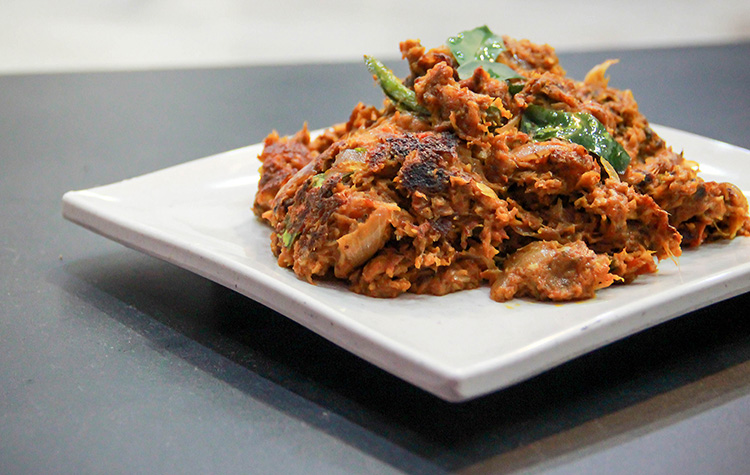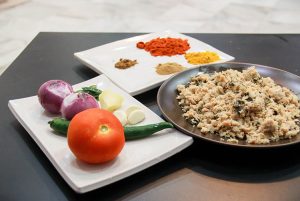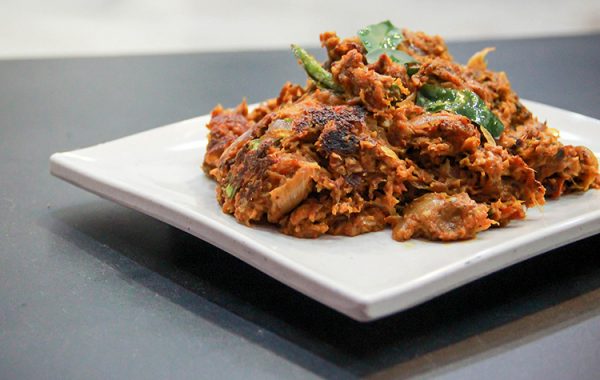 | | |
| --- | --- |
| | |
Mash tofu / paneer into tiny pieces. Mix well with the turmeric, coriander and chilli powder, with the aid of 30 ml of water and set aside for 15 minutes.

Heat a medium size pan and add 7 ml of vegetable oil, then add and stir fry the tofu / paneer until brown and soft.

Add water in small amounts if mixture gets too dry. Remove from pan once done and set aside.

In the same pan, add another 10 ml of vegetable oil and add in the curry leaves, sliced red onions, green chilli, tomato and the ginger and garlic paste. Stir fry until onions are transparent and fragrant.

Now, add in tofu / paneer from step 2 into the pan and mix till well done. Add salt according to individual taste.

Just before turning off heat, add lemon juice and mix well.

Dish out as a sandwich or wrap / tortilla filling or serve as side dish to rice and other Indian delicacies.