Spicy Pumpkin Soup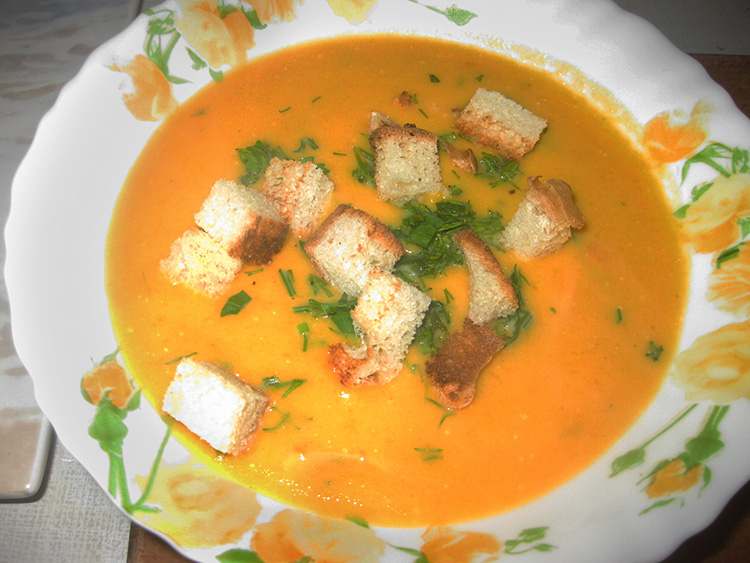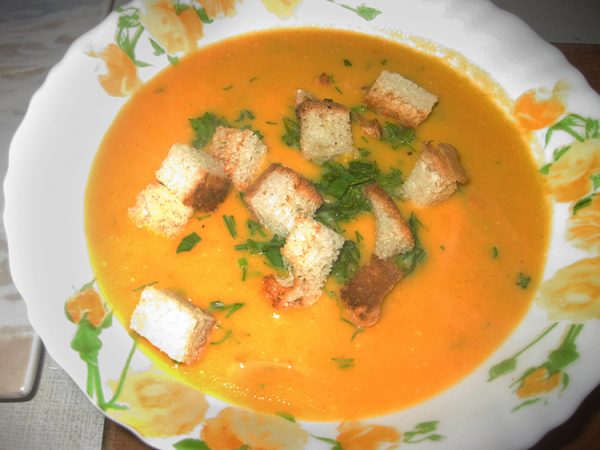 Cook Time

30 – 60

minutes
Cook Time

30 – 60

minutes
Clean the pumpkin and potatoes, cut them into cubes of similar size, and add to boiling water and cook until it soft.

Separately, fry the peeled and finely chopped carrot in vegetable oil with asafoetida, curry spices and ground ginger powder.

Add the fried carrot mix to the saucepan of cooked pumpkin and potatoes and allow to simmer for a few minutes.

Remove saucepan from the heat, pour mixture into the blender, and blend until it becomes a smooth puree.

Season the soup with salt, add the cream of your choice and stir it in.

Boil the soup for a further 10 minutes or till cooked.

Pour pumpkin soup into a plate and serve with a sprinkling of croutons made of rye or bread.