Mushroom Miso Soup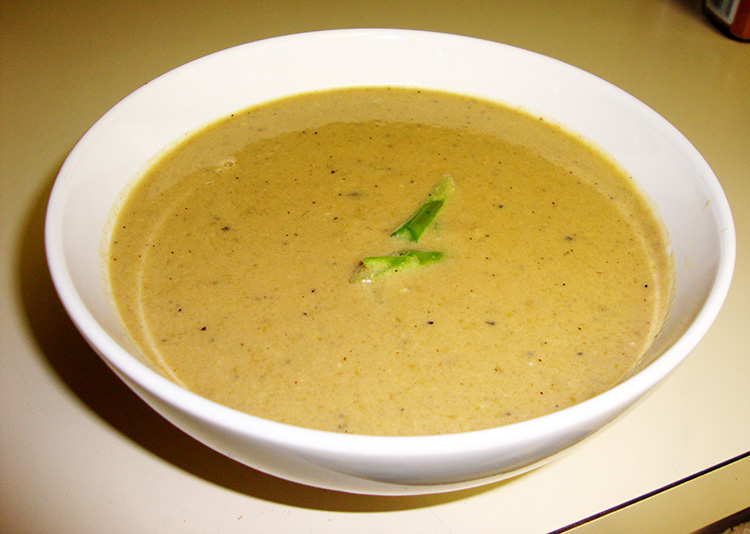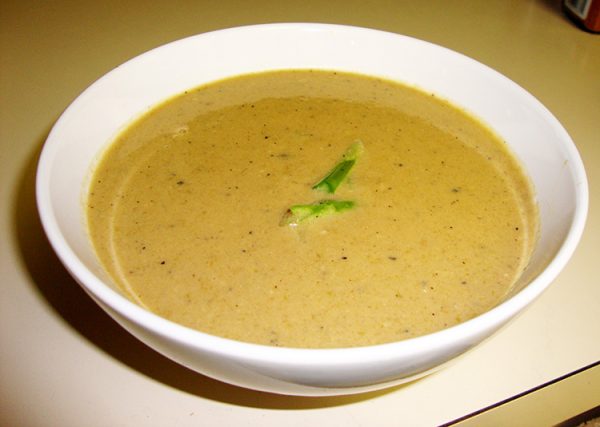 Cook Time

30 – 60

minutes
Cook Time

30 – 60

minutes
In a pot over a medium heat, add olive oil, onion and the rosary stem.

Stir ingredients till the onions begin to brown.

Then add the chopped mushrooms and sauté for 10 minutes.

Separately, in a spice mixer add the cashews and grind till powdered.

Add 80 ml of the water and blend again until cashew mixture is combined completely.

Add the miso, bouillon cubes and lemon juice to the cashew mixture and puree.

Add the cashew/miso mixture into the pot with the mushrooms and add the 160 ml water.

Place a lid on top of the pot and let the contents simmer for 10 minutes.

Using a hand blender puree the mixture until your desired consistency occurs.

Serve the creamy mushroom soup lovely and warm.