Nut Choc Chip Cookies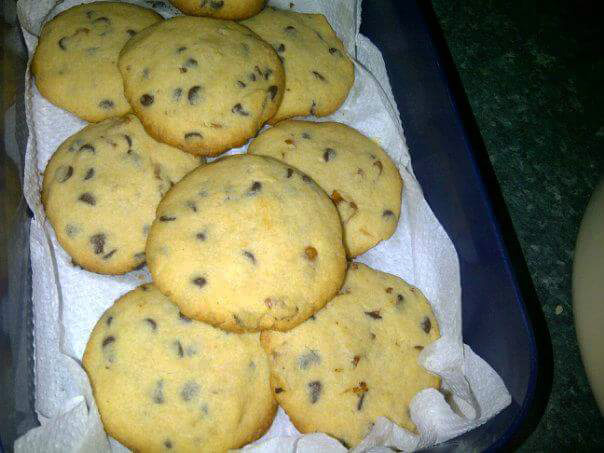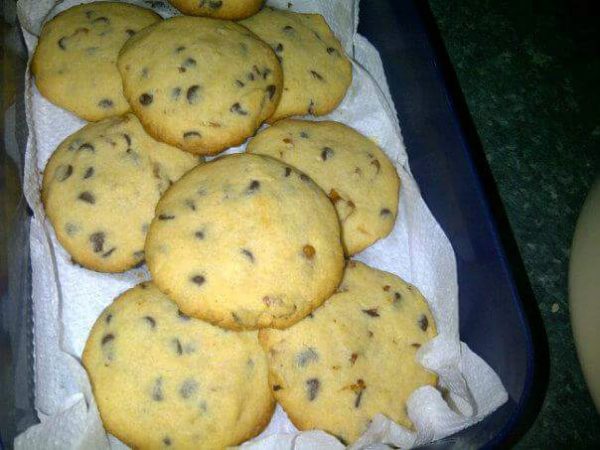 Cook Time

30 – 60

minutes
Cook Time

30 – 60

minutes
Preheat the oven to 150 °C / 300 °F.

Cream butter with sugar till light and fluffy. The colour of the mixture should be pale.

Add salt, milk, vanilla essence and flour and mix well. This will form a dough and should no longer be sticky; it will become possible to shape it into a ball without the dough falling apart.

Add chocolate chips and nuts to the dough.

Shape the dough into medium sized balls and use your fingers to flatten the balls into 5-7 mm thick cookies.

Place on a baking tray and ensure a 4 cm gap between each cookie.

Bake for 45 minutes till golden.

Place the cookies on a cooling rack.