Bendekai Gojjul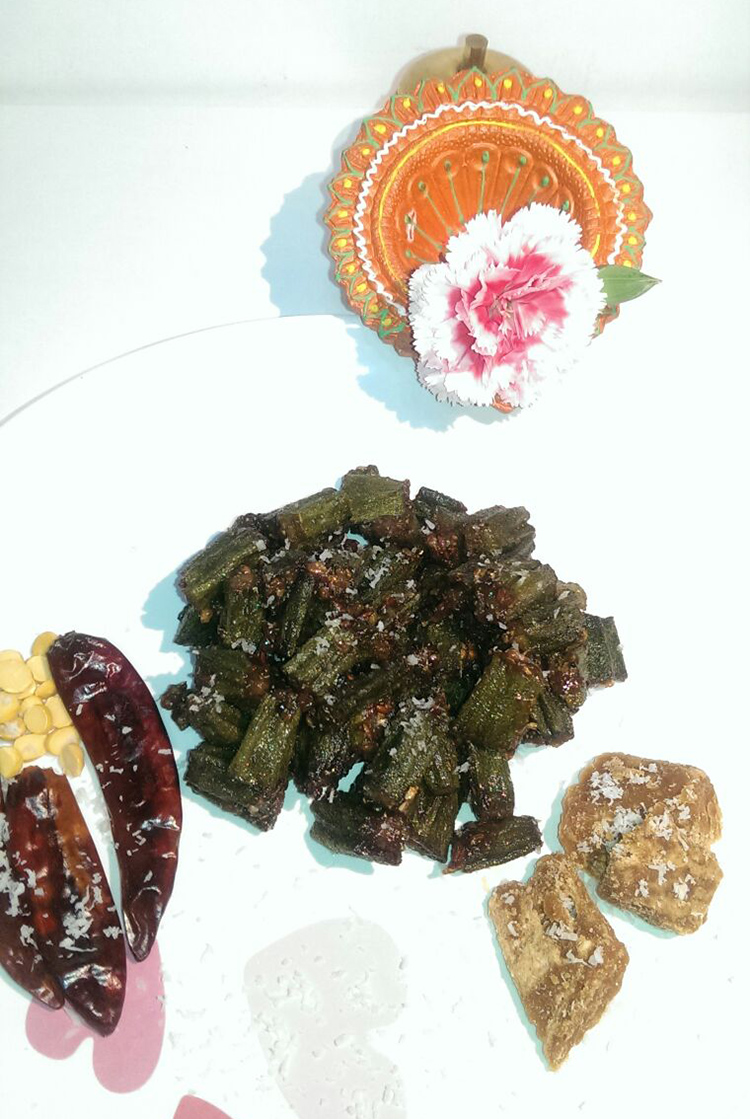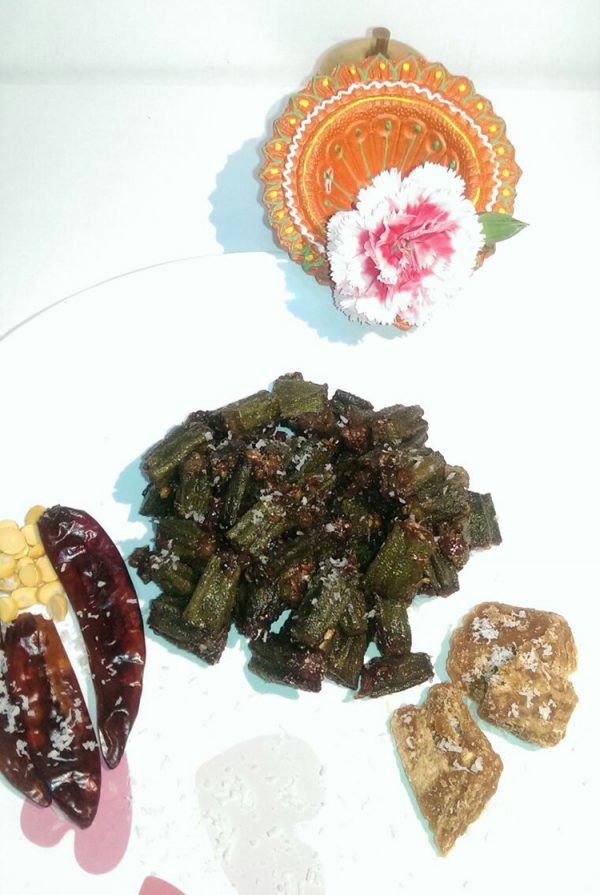 Cook Time

30 – 60

minutes
Cook Time

30 – 60

minutes
Dry roast all the ingredients separately on a low heat, grind them into a powder with a pestal and mortar or food blender and keep aside.
Add the tamarind block to 150 ml of boiling water and let it sit for 15 - 20 minutes until softened.

Using your fingers, mash the tamarind and then strain the mixture to form a tamarind juice.
Cut the ladies fingers into approximately 1.5 - 2 cm pieces.

Heat oil in a kadai pan or similar deep frying pan.

Fry the ladies fingers in the pan until soft and slightly brown, then drain.

In a saucepan heat 10 ml oil.

Add the mustard seeds, cumin, asafoetida and curry leaves.

Add the tamarind juice, salt and jaggery to the saucepan and boil for 5 - 10 minutes.

Add in the fried lady's fingers and approximately 100 ml water and boil the mixture for another 5 minutes.

Add the 3 - 4 teaspoons of Gojjna powder and boil again for a further 5 minutes.

Finally add salt to taste and serve.