Tofu & Bean Rice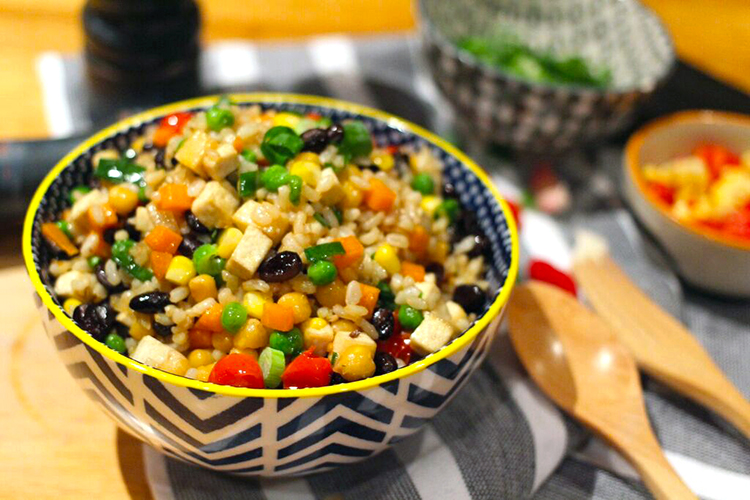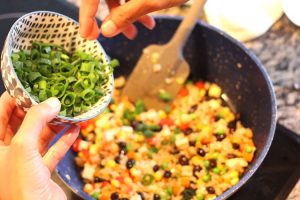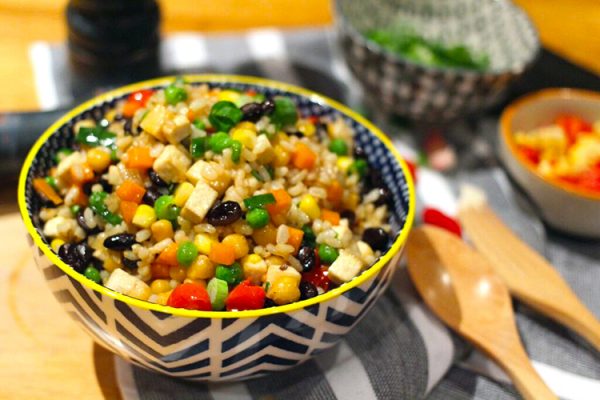 Cook Time

30 – 60

minutes
Cook Time

30 – 60

minutes
Heat oil in a large fry pan or wok over a medium- high heat. Add onion and fry for a minute.

Add garlic and carrots, stir until golden brown. This will take about 2-3 minutes.

Add tofu and the rest of the vegetables, except the snow peas.

Stir well for another 4 minutes.

Add the cooked rice, stir-fry for a further 4 more minutes.

Add soy sauce, stir thoroughly and cook for a minute.

Add in spring onions and snow peas.

Turn off heat and serve hot.