Apple Crumble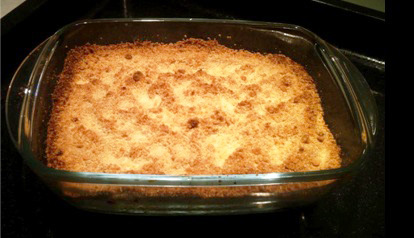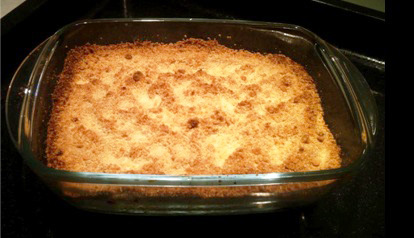 Cook Time

30 – 60

minutes
Cook Time

30 – 60

minutes
Preheat the oven to 180 °C / 350 °F / Gas 4.

Place the flour in a large bowl. Take a few cubes of butter at a time and rub into the flour mixture, until it resembles breadcrumbs.

Add the sugar and mix well.

Butter a 24 cm / 9 in ovenproof dish. Place the apples and sprinkle over extra brown or caster sugar and cinnamon.

Then add the crumble mixture on top.

Bake in the oven for 40 - 45 minutes until the crumble is brown and the fruit mixture is bubbling.

Serve with thick cream or custard.