Szechuan Potatoes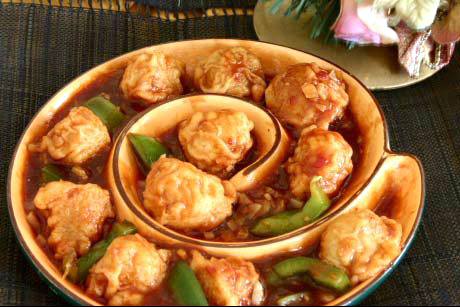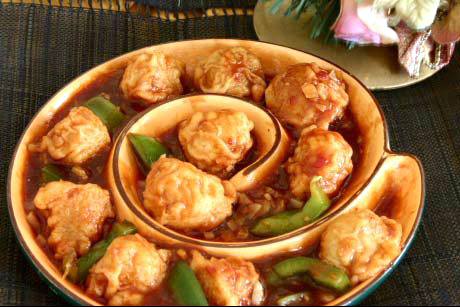 Cook Time

30 – 60

minutes
Cook Time

30 – 60

minutes
Heat oil for deep frying.

Dip the potatoes in the batter (as above) and deep fry till golden brown and keep aside.

In a saucepan, heat 2 Tbsp. oil, and sauté garlic till light brown.

Remove the pan from the heat and add the vinegar, soy sauce, ketchup, chilli sauce and season with salt and pepper.

Return to heat and cook for 30 seconds on low fire.

Add the bell pepper (capsicum) pieces and stir-fry for 1 - 2 minutes.

Add the potato balls and mix thoroughly till coated and potatoes are heated through.