Nasi Goreng Paprik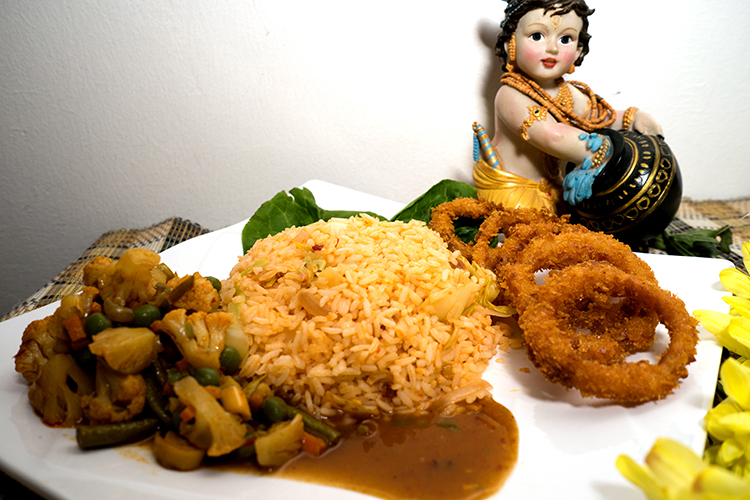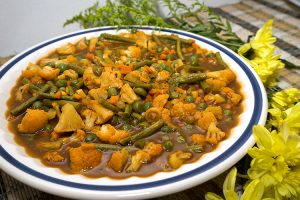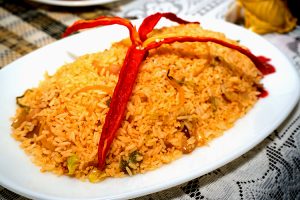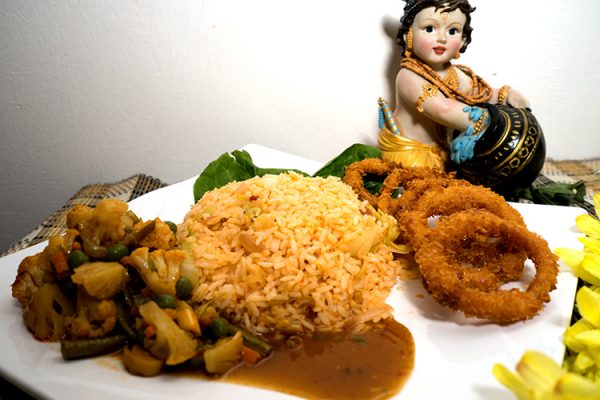 Cook Time

30 – 60

minutes
Cook Time

30 – 60

minutes
Heat oil in a wok and add garlic and onion.

Add cabbage once the onion turns golden brown.

Add chilli paste and salt.

Add cooked rice into the wok, mix thoroughly and keep aside.
Heat oil in a wok and add garlic.

Add and mix the vegetarian tom yam paste, oyster mushroom sauce, chilli paste, tomato sauce and chilli sauce till fragrant.

Add kaffir leaves and lemongrass to the wok with the sauces.

Add salt and sugar to taste.

Pour 2 cups water and simmer on low heat until the sauce thickens.

You may use corn flour in order to increase the thickness of the sauce.

Add the paprik sauce to the fried rice prepared above and garnish with salad leaves.
Place the premixed deep fry flour* into a bowl and add the milk. Stir slowly.

Dip the sliced onion rings into the mix and toss into the breadcrumbs.

Enjoy onion rings with Nasi Goreng Paprik and serve while hot.
* Combination of rice and chickpea flour with a bit of pepper powder, chilli powder and salt to taste.