Empanadas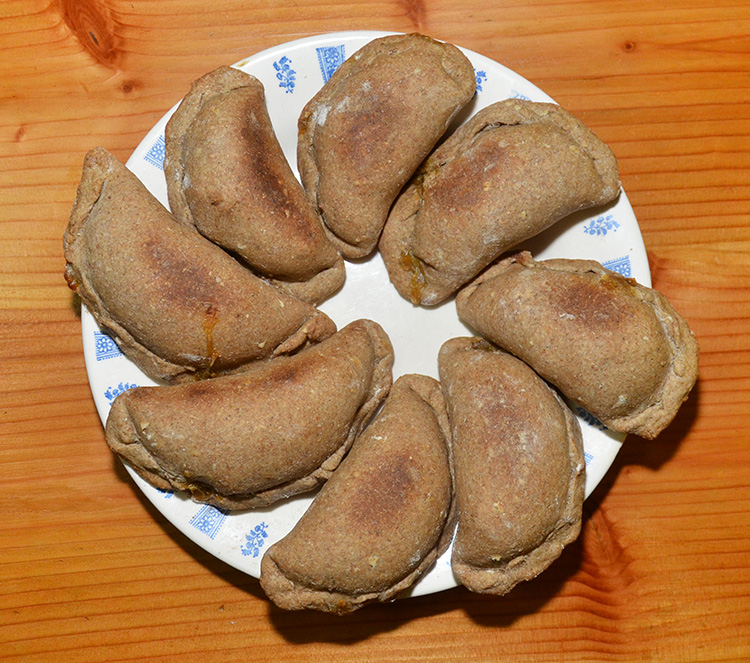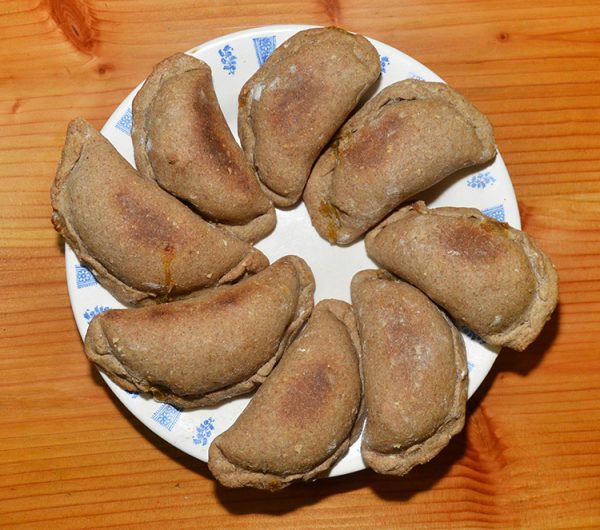 Cook Time

30 – 60

minutes
Cook Time

30 – 60

minutes
Unite the ingredients in a bowl, kneading until dough is smooth.

Let the dough rest for 10 minutes (cover with a towel to keep warm).

Roll out the dough until it is about 3 mm thick.

Cut circles of 14 cm in diameter using a round cutter or cup.
Soak the soy for 15 to 20 minutes in water to rehydrate, then wash with water.

Chop the onion and pepper into small squares (brunoise).

In a saucepan, fry the onion with a little oil until it is transparent.

Then add the pepper, soya and cumin. When it is ready, keep the mixture aside.

When the filling is ready, fill in the circles of dough already cut out with a little filling, adding 1 olive and 1 raisin.

Moisten the edges of the dough circle with warm water and close it, following the shape of empanadas (semi-circle shape).

Before baking in the oven, sprinkle a little flour on the tray, which will help stop the empanadas sticking to it.

Bake empanadas at 175°C for about 15 minutes or until they become golden brown.