Borsch Soup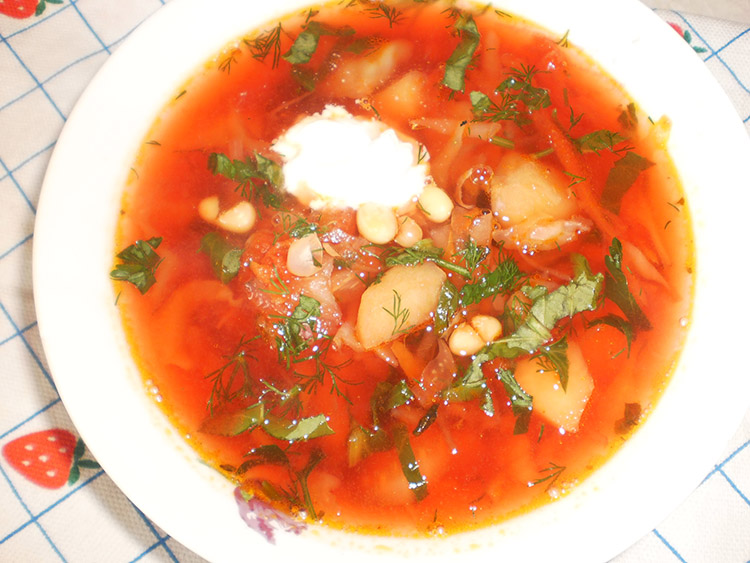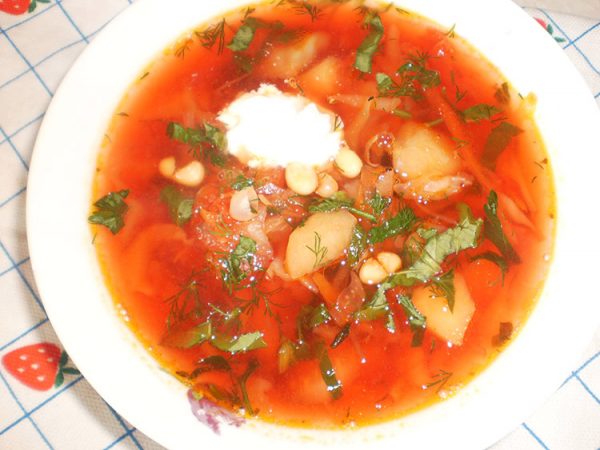 Cook Time

30 – 60

minutes
Cook Time

30 – 60

minutes
First grate the carrots and beetroots separately and keep aside.

Chop onions and lightly fry in oil until tender.

Add 2 tomatoes into the saucepan with the onions and stew for 10 minutes.

Peel the potatoes, cut into cubes and place in the saucepan.

Pour 2 litres of boiling water and salt to taste and cook until potatoes are par boiled.

Add the beetroot, carrot, finely shredded cabbage and boiled beans to the pan and boil for 10 minutes.

Add the tomato juice, the bay leaf, all the spices and boil further.

Finally add all the herbs.

Before serving, on request, 1 spoon of sour cream can be added.