Spaghetti with Green Sauce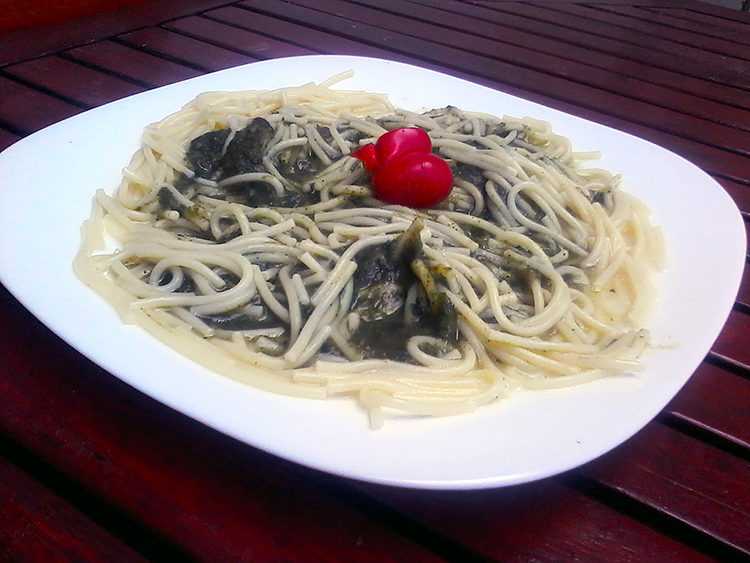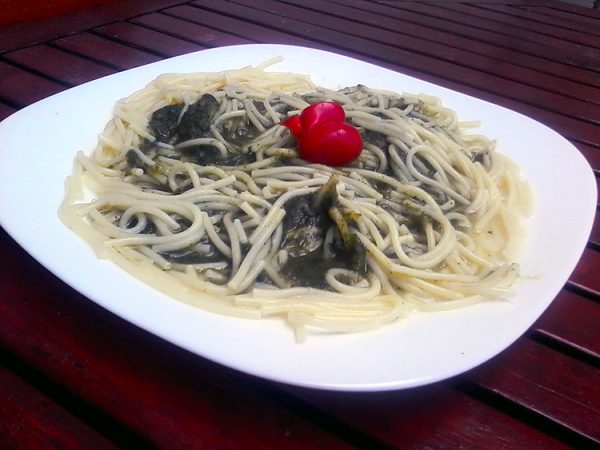 | | |
| --- | --- |
| | |
Wash the vegetables and leaves.

Cut potatoes, carrots and onions into small cubes, and with the nettle leaves, cook them in a pot of salted boiling water.

After cooking, drain the water.

Cut other raw green leaves into small pieces.

In a food processor, blend the cooked vegetables and chopped green leaves to form a thick creamy paste.

Add 2 tablespoons of cold-pressed pumpkin seed oil.

The green sauce is now complete, which can be used cold as a sandwich spread or it can be mixed hot with cooked spaghetti as well.

As an extra topping, you can add grated cheese to the spaghetti before serving.