Papas a la Mexicana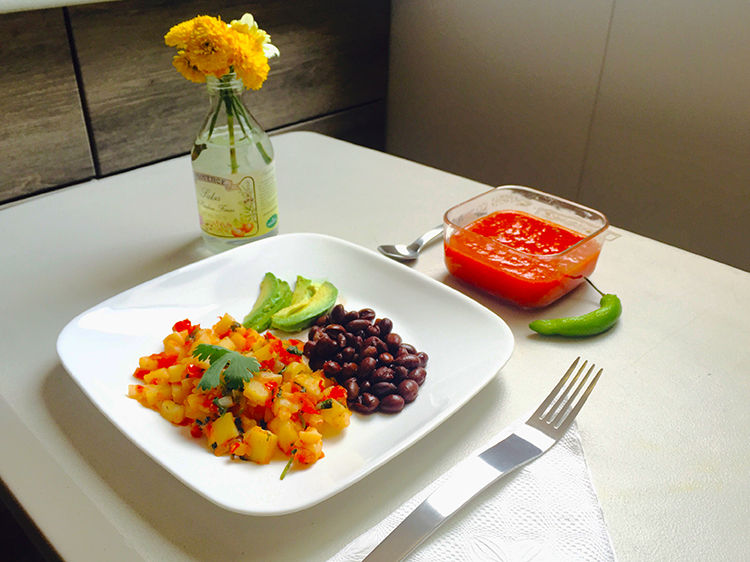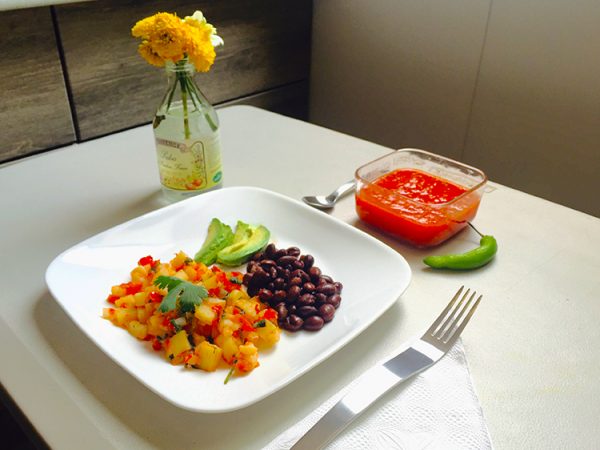 Cook Time

less than 30

minutes
Cook Time

less than 30

minutes
Heat ⅓ cup of oil in a skillet on a low heat.

Add onions to the pan and cook until they become transparent.

Add chopped tomatoes and coriander and stir for 2 to 3 minutes.

Combine the diced potatoes and sauté for 3 to 5 minutes.

Season with salt and pepper according to taste.

Can be served on its own, or with black beans and some avocado slices.