Hutspot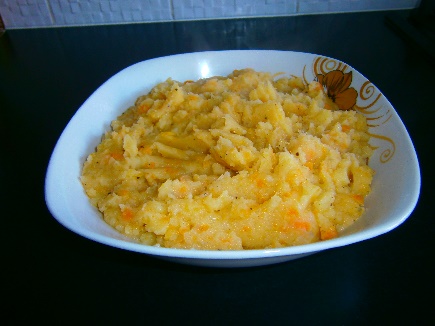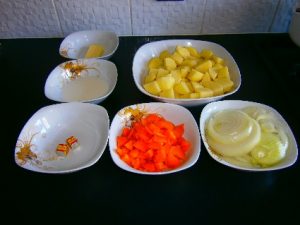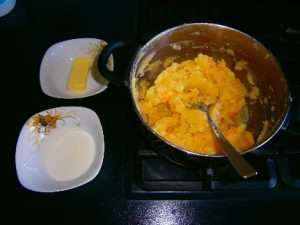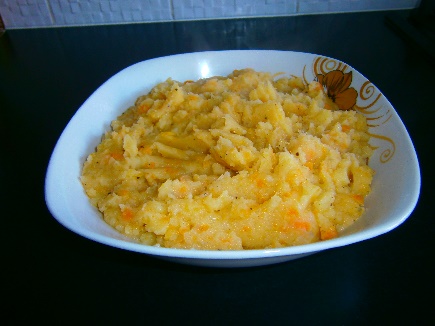 Cook Time

30 – 60

minutes
Cook Time

30 – 60

minutes
Peel and wash the potatoes then cut each of them into 4 pieces.

Scrape and wash the carrots and cut the carrots into pieces.

Peel and wash the onion and cut it as round and fine as possible.

Put the potatoes, carrots and onion, in the same order as mentioned, into a pan together with the water and boil them with the lid on.

The moment it boils add the Maggi blocks and salt. Keep the lid half-open and put the gas on medium heat. This process will take about 30 minutes. If the water runs over, lower the gas.

You can check in between with a fork to see whether the potatoes and carrots are tender enough.

Turn the gas off and remove the excess water.

Mash it all together in the pan until there are no more chunks left.

Put the pan back on the gas on medium heat and add the milk, butter and black pepper.

Keep stirring in between until the mix is creamy and dry enough to serve.
The potatoes can also be made together with vegetables such as endive, kale, cauliflower, sauerkraut, beetroot, green peas, spinach and cabbage (white and red).