Dal Thadka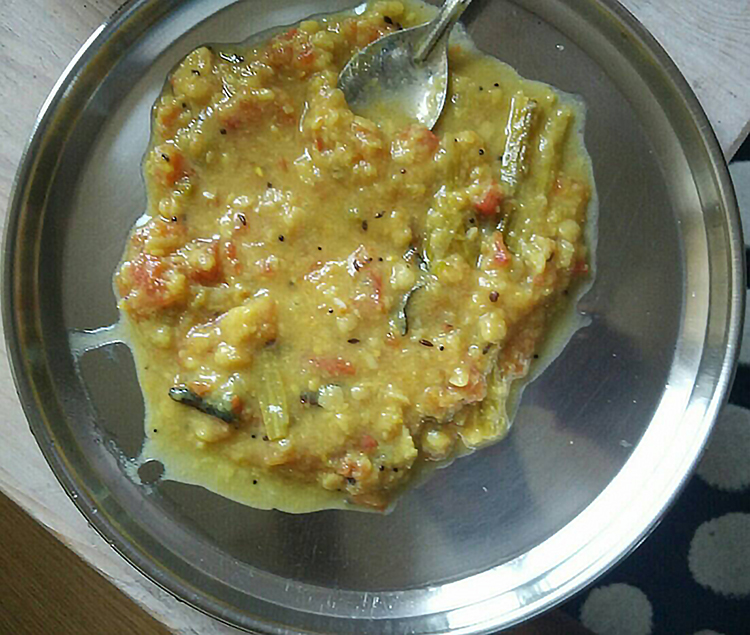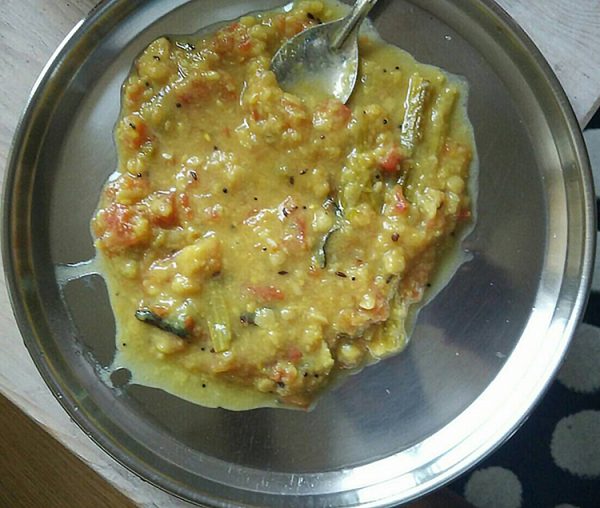 Cook Time

less than 30

minutes
Cook Time

less than 30

minutes
To cook the dal, take the 3 varieties of dals in a pot (pressure cooker is the best option as it saves a lot of time and energy) with sufficient amount of water to cover the ingredients. Add salt to taste.

Boil the dal until it is cooked and becomes soft.

Thadka – take a frying pan, add oil or ghee, when the oil is sufficiently warm, add spices like red chilli (optional), cumin seeds, fennel seeds.

Let the spices crackle, then add curry leaves.

Later add chopped tomatoes, chilli powder and turmeric powder.

Let the tomatoes cook followed by the addition of the cooked dal.

Let it boil for 5-10 minutes.
In a pressure cooker, add oil, when the oil is sufficiently warm, add cumin seeds, fennel seeds and finely chopped onions.

Let the onions cook for a while until they turn brown in colour.

Add ginger, garlic, salt (ginger, garlic is optional) and tomatoes. Let it cook for a few minutes under a moderate flame.

Add other spices and close the lid and let it pressure cook for 15-20 minutes.

Wait for 5-6 whistles; remove from the heat and mix contents.

This gravy can be used in the dal thadka and a variety of vegetables curries, for example, you could make potato curry by simply boiling the potatoes and mixing it in with this gravy.
It is a common curry sauce used in most of the Indian subcontinent dishes and can be used with the dal thadka recipe (Step 5 and 6) . Onion and tomato gravy preparation is best done in a pressure cooker, as it requires less time.