Cashew Nut Paneer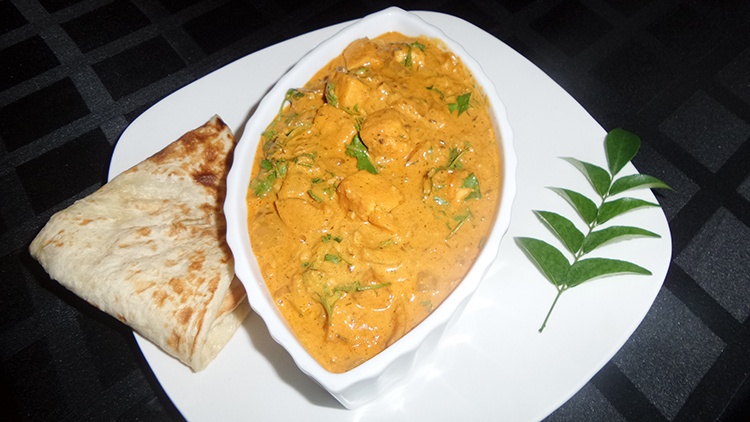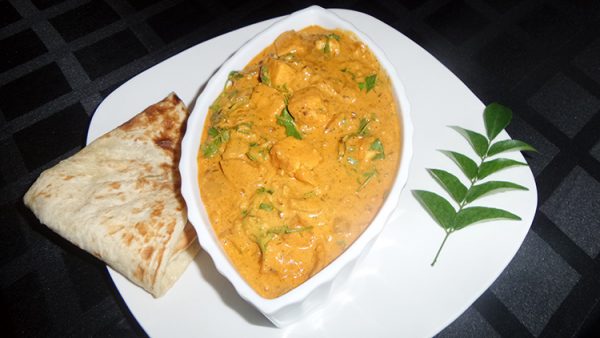 Cook Time

less than 30

minutes
Cook Time

less than 30

minutes
Place a pot on the stove. Add oil and once it is warm, add jeera.

Add 1 chopped onion and fry until onion is caramelised.

Mix turmeric powder, chilli powder, coriander powder, red and green chilli (sliced in half), ginger, garlic paste and salt in a separate bowl.

Add the ingredients from the bowl into the frying onion mix.

Add half a cup of water and let it simmer.

In a blender, add one chopped tomato and one chopped yellow pepper. Blend together and add to the cooking mixture.

Let the mixture simmer for 5 minutes.

Cut the second onion into chunky cubes and add to the mixture.

Add the paneer cubes then add dry fenugreek leaves and cashew nut powder, and let mixture simmer for 5 minutes.

Add fresh cream and let the mixture simmer further for 5 minutes.

Lastly, add fresh coriander, curry leaves and whole roasted cashew nuts to garnish.