Spelt Chocolate Cake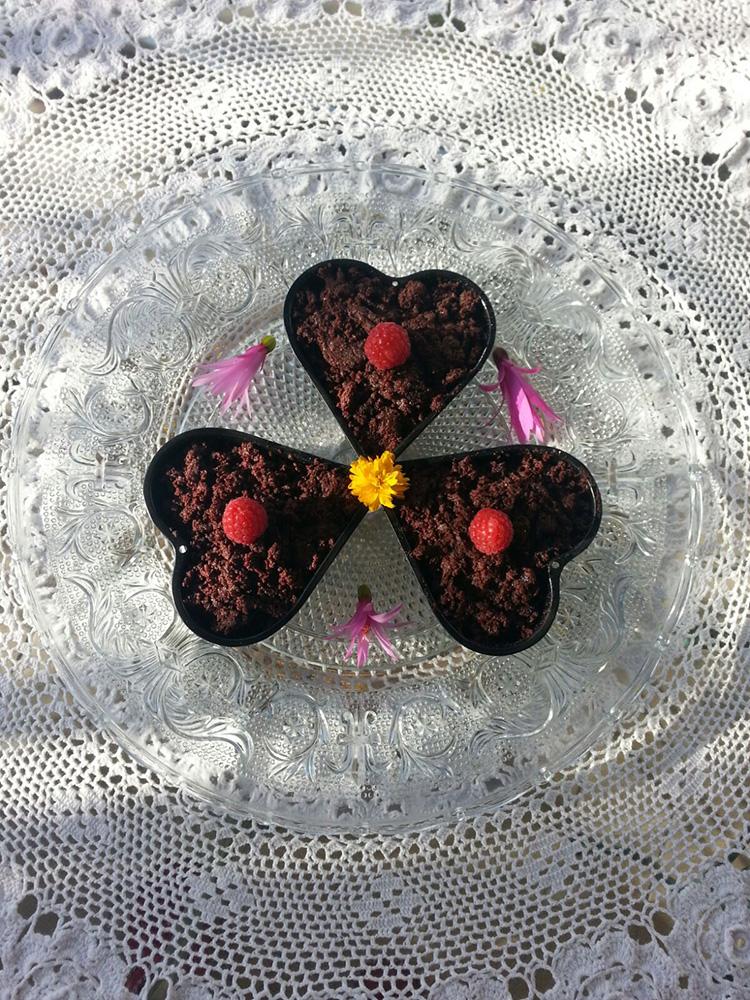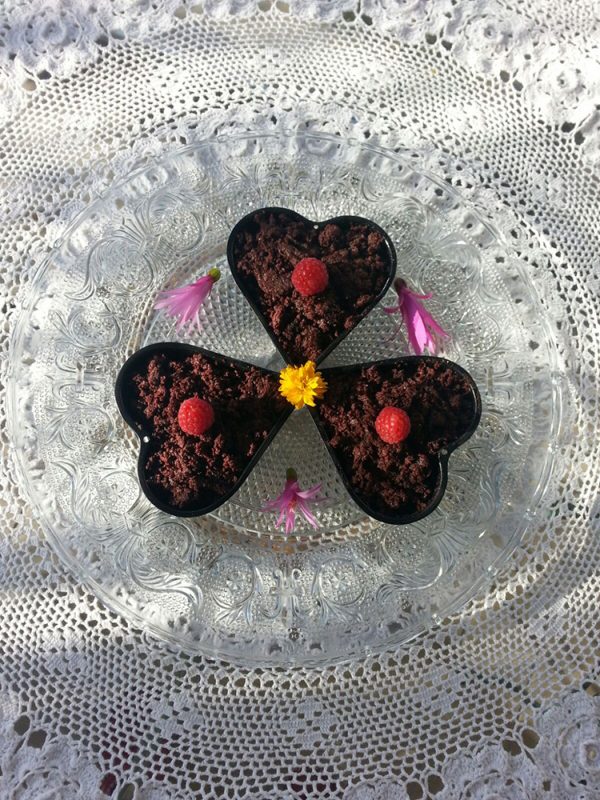 | | |
| --- | --- |
| | |
Melt the baking chocolate and butter on a low heat.

Before it completely melts, add the brown sugar and mix well.

Remove from stovetop and let it cool down for 3 minutes.

Add the oat cream and a pinch of salt.

After mixing together, incorporate the corn flour, spelt flour, and baking powder.

Mix and add the vanilla sugar.

Pour the cake mixture into a big cake tin or several small cake tins.

Bake at 200°C / 392°F for 10 minutes.

After this, to prevent the cake from burning put aluminium foil or greaseproof paper over the top of the cake, and continue baking for another 10 minutes.

Once the cake cools, decorate with fruits or flowers.