Sauerkraut Vegetable Salad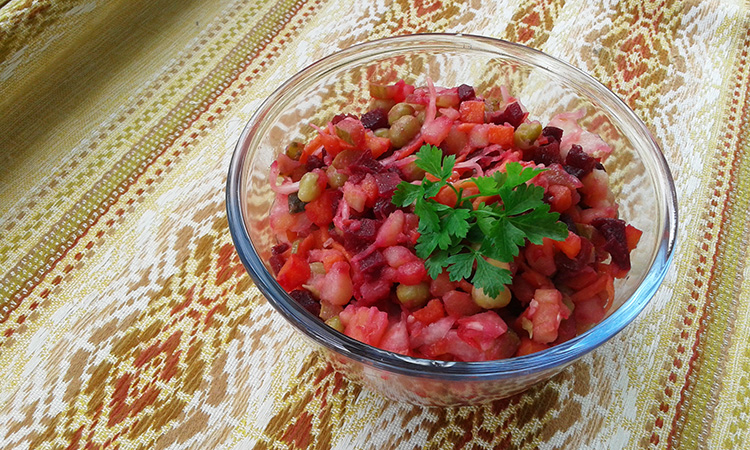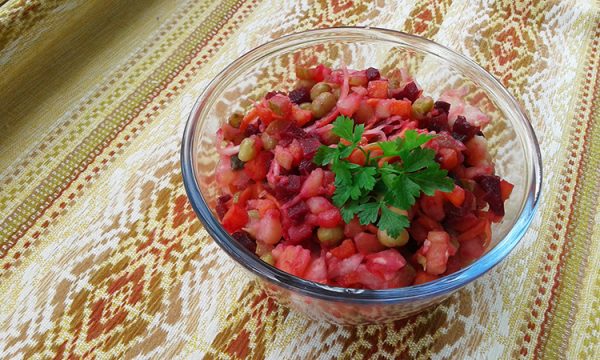 | | |
| --- | --- |
| | |
Soak the haricot beans overnight.

Once soaked, wash and boil the haricot beans in salted water until tender.

Thoroughly wash the beetroots, carrots and potatoes.

Boil in a steamer until the vegetables are soft enough to cut.

Once cooked, drain and allow vegetables to cool. (Cooling a beetroot in cold water makes them softer.)

Peel potatoes and cut the beetroot, carrots, and pickled cucumbers into cubes of a similar size.

Add the sour cabbage and cold haricot to the cubed vegetables.

Finally, add oil, salt, and ground black pepper to taste and serve.