Pho Noodle Soup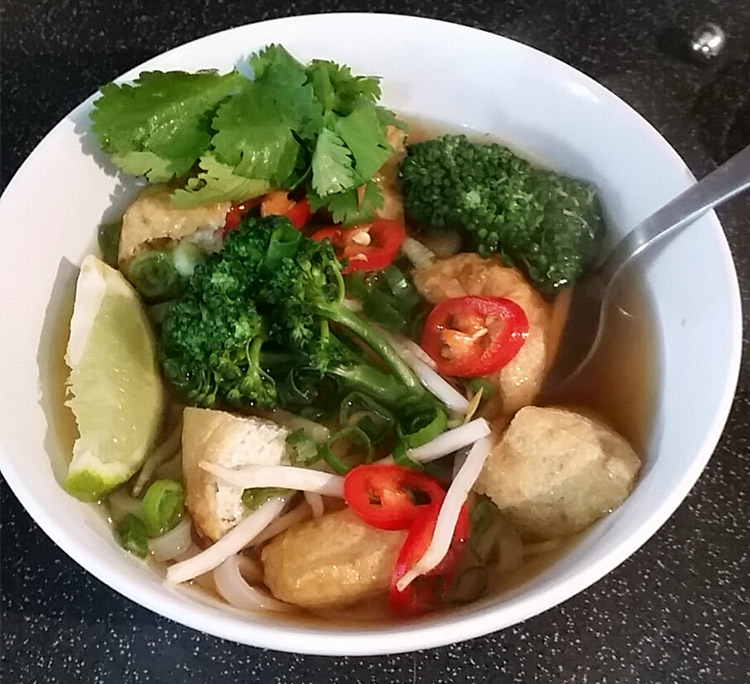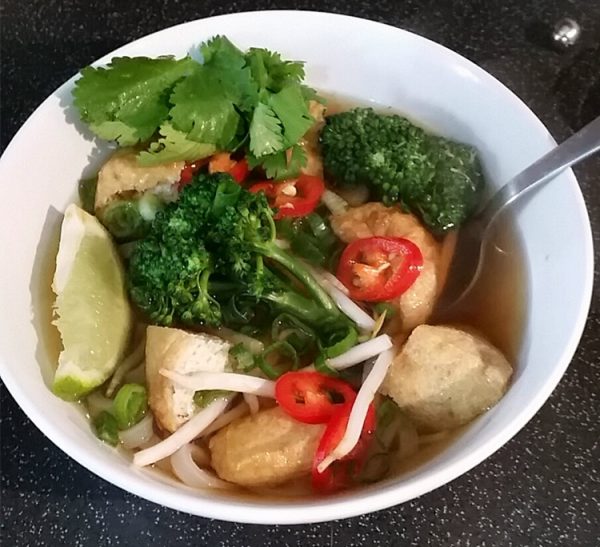 | | |
| --- | --- |
| | |
To make the broth, char the onion and ginger over an open flame (holding with tongs) until slightly blackened, about 5 minutes on each side. Rinse with water and peel the burnt skin.

In a large pot, dry-roast the cinnamon, star anise, cloves, and coriander seeds over a medium-low heat, stirring to prevent burning.

When you can smell the aroma of the roasted spices, add 2 litres of boiling water, vegetable stock, soy sauce, carrots, 1 chilli and the charred onion and ginger.

Bring the broth to a boil, reduce the heat and simmer covered for 30 minutes.

Add salt, black pepper and sugar to taste.

Soak the pho noodles in lukewarm water for 20 minutes.

Boil the noodles for 5 minutes, then drain well and leave to cool.

Take a handful of the noodles and place into a bowl, adding a small handful of bean sprouts.

Tear the tofu into large chunks and place on top.

Now pour the broth into the bowl leaving a small amount of room for the herbs.

Sprinkle on a teaspoon of chopped spring onions, a couple of sliced chillies, broccoli and a handful of coriander.

Lastly squeeze ¼ of the lime into the broth or to taste and serve hot.